Mt. Pisgah Students
Mt. Pisgah Students (grades 6th-12th) is a place where you belong! We desire to deepen our relationship with God and each other, through time in small group, worship, and fun games! We hope you'll join us at one of our service times!
Sunday School - 9:15 AM in the Youth Room
Midweek Student Worship - 6:30 PM in the Youth Room
For more info, email us ([email protected]) or call the church office at 205-525-5273!
Service Times
Mt Pisgah Baptist Church
Student Sunday School
Sunday
9:15 AM Youth Room
Student Worship
Wednesday
6:30 PM Youth Room
Want to Serve in Student Ministry?
We are always looking for volunteers who love helping, serving, and equipping students in their walk with the Lord. If you'd like to become a volunteer, we'd love to serve with you!
Upcoming Events
Here's a few of our upcoming events! We would love for you to join us!
Midweek Fall Kick-Off
You're invited to join us at Mt. Pisgah Baptist Church for our Fall Kick-Off on Wednesday, August 4 at 5:30 PM! We will be celebrating our Midweek Activities starting back! We will have waterslides so wear clothes that can get wet! We will also be grilling out hotdogs and hamburgers! If it rains, we will be moving the party inside! We hope to see you soon! Students, we would love for you to help with this event from 5:30 PM-7:30 PM! At 7:30 PM, you will have free reign of the water slides!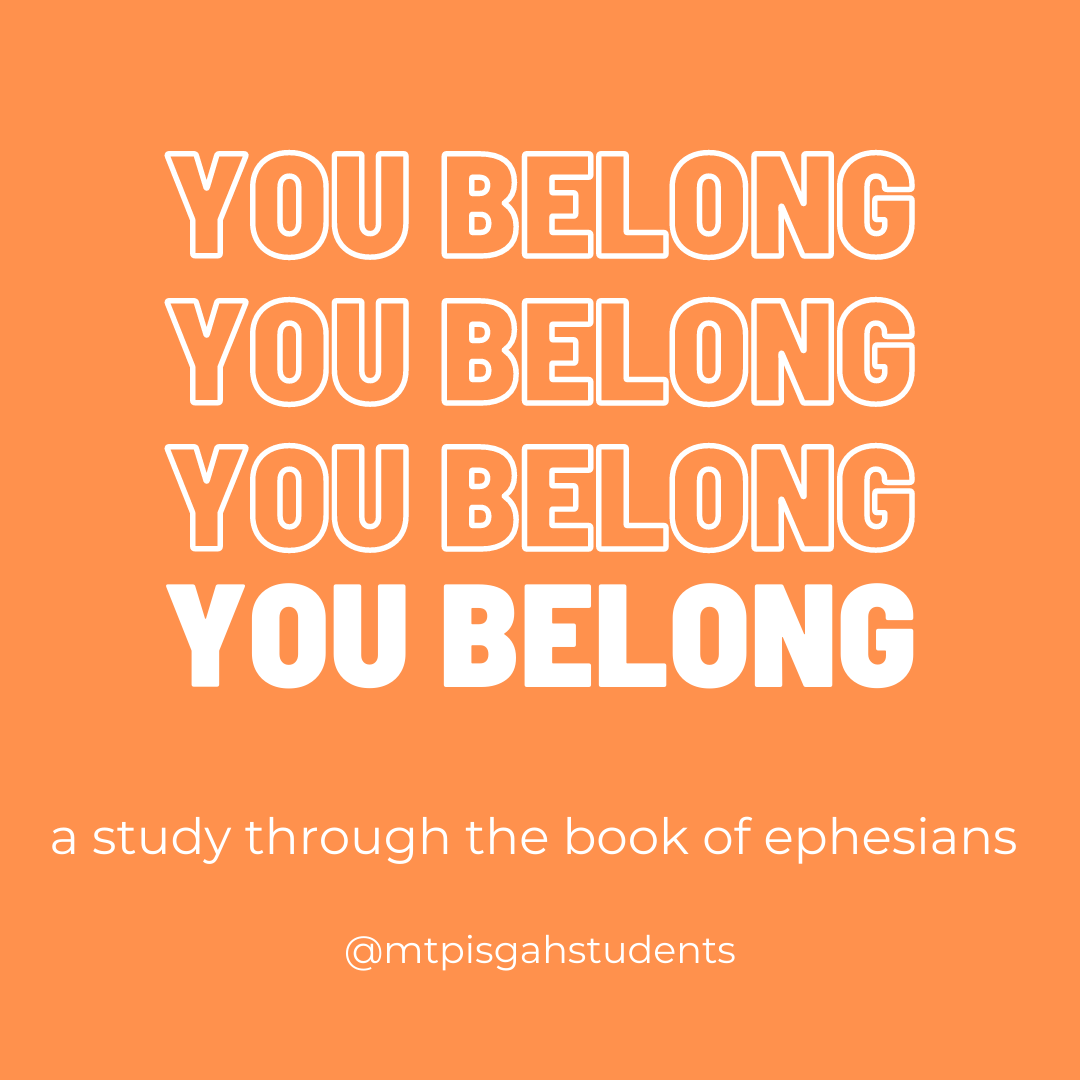 You Belong - Ephesians Study
Join us on Wednesday nights for an awesome six week study on the book of Ephesians! This study will start on Wednesday, August 11 and end on Wednesday, September 15!
Winter Retreat
More info. will be coming soon, but mark your calendars for January 14-17! We will be attending "Strength To Stand" & the cost will be $200 per person! If you'd like to go ahead and register, just click the button below!
Register Now