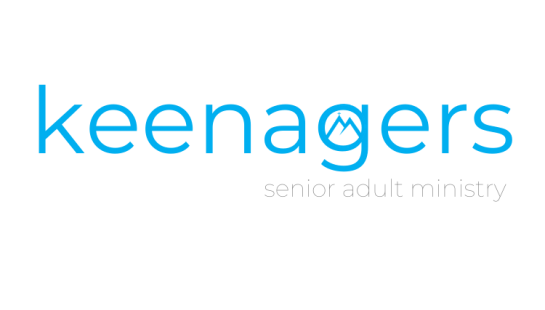 Keenagers
Keenagers is a senior-adult ministry that exists to encourage those ages 55+ to leave a lasting spiritual legacy for the generations who will be the church in the years to come. We do this through a blend of discipleship & fun! We would love to have you join us at our next meeting!
Meeting Times
COVID-19 has presented many challenges, that have prevented us from gathering in our typical fashion. Through lots of careful thought and strategy, we believe that we are ready to begin meeting safely together again. However, these meetings will look different than before, and we ask for your patience as we navigate these waters!
Our current schedule is to meet on the first Monday of each month at 10:30 AM in the Fellowship Hall, and to take a trip on the third Thursday of each month. Location and time will vary.
If you have any questions, please contact the church office for more information! (205) 525-5273
Psalm 71:17-18 - "Since my youth, God, you have taught me, and to this day I declare your marvelous deeds. Even when I am old and gray, do not forsake me, my God, til I declare your power to the next generation, your mighty acts to all who are to come."
Upcoming Events
Meeting On November 1, 2021
On Monday, November 1, at 10:30 AM, Susan Dunn, a White House decorator, will be speaking. Following that, we will be having a potluck style lunch. Please bring a dish with you.
Trip On November 18, 2021
On Thursday, November 18, we will be going to Noccalula Falls! Then, we will be eating at Tre Ragazzi's for lunch! More info on this event will be shared soon!
Meeting On December 6, 2021
On Monday, December 6, at 10:30 AM, we will be having our Keenagers Christmas Party!
Game Day Is Back!
Every second and fourth Thursday, a group of seniors from Mt. Pisgah Baptist Church gather in the Parlor at 10:00 AM for a fun day full of card games and fellowship! If you come, please bring a sack lunch with you!
Join Us For Food, Fun, & Fellowship!
On the third Friday of each month, we gather together at 6:00 PM in the Fellowship Hall for a potluck style meal! We would love for you to join us! Please bring a dish with you!
Join Us For Morning Bible Study!
Morning Bible Study is back! We are so excited for this! Join us at 10:00 AM on Wednesdays in the Choir Room!